Whether you've heard of
Ebates
or not, you may be skeptical about it. I definitely was at first, but I gave it a try and was pleasantly surprised.
If you're like me and you shop online a lot, you know that it can be time consuming and addicting. While you may be able to find a lot of great deals online, coupons and discounts are always a good idea.
By signing up with
Ebates.com
or
Ebates.ca
, you'll be able to view many online stores that offer a percentage of 'cash back' through Ebates. All you have to do is click on the link to the store you'd like to shop at (ex. Sephora, Amazon, Ebay) and that's it! Ebates will take you to their website and once you place an order, a percentage of what you spent will be added to your Ebates account. Every couple of months, the money you've saved and accumulated will me mailed to you in the form of a check/cheque (Canadian spelling!).
It definitely sounds too good to be true, even as I'm writing this (and this isn't a sponsored post!). Here's how Ebates explains it:
1
Start at Ebates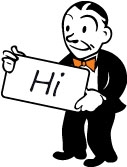 Always start your shopping trip at Ebates.
2
Shop at Your Favourite Stores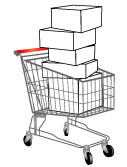 Click through to your favourite online store, and shop as you normally would and earn Cash Back.
3
Get Cash Back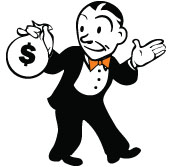 Ebates keeps track of what you buy, and records your Cash Back in your account balance. Every quarter, we send you a BIG FAT CHEQUE in Canadian dollars.
4
Celebrate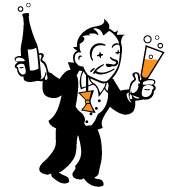 Start every online shopping trip at Ebates Canada, and you'll always earn Cash Back!
So how does Ebates make money? Here's what I think: Ebates gets a commission on every sale that they refer to a specific store (like an affiliate program). Then Ebates shares a portion of that commission with you. On top of that, the fact that they have a list of stores on their website is kind of like an advertisement for each store. If I see that Sephora is offering 8% cash back through Ebates and I buy something from them, Sephora has Ebates to thank because I used Ebates to get to the Sephora store.
The first time I used Ebates, I did it just to see if it was legitimate. This was back before there was an Ebates.ca. I bought a few things from E.L.F.'s website and a few months later, I got a cheque in the mail for about $3.00. This was the 'cash back' that Ebates promised.
I'm writing this post not as a spokesperson for Ebates, but as a fan. I like saving money and I like it when companies want to help me save money. I just thought I'd write a post to show that Ebates is legitimate and can genuinely save you some money!
If you're interested, you can sign up at Ebates through my Refer-a-Friend link:
Have you shopped with Ebates before? What was your experience like?